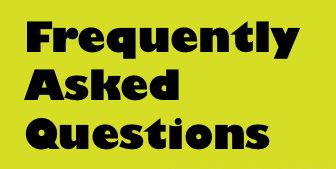 I have a conference ticket. Can I attend workshops with it?

Yes. Conference tickets grant you access to all the workshops and tutorials happening on the span of your conference ticket duration. Please be mindful of overlapping events.
I have acquired a workshop ticket. Can I use it to attend any of the conferences?
No. Tickets to workshops, tutorials, other events or any extra social event registrations only grant access to the purchased event.

What do I do about overlapping events?
Each conference ticket grants access to all the events (conferences, workshops, tutorials. other events) occurring in its respective time span. Please be aware of overlapping events. Do not purchase more tickets than necessary. If you require any further assistance in your booking, feel free to contact us at contactfm@inesctec.pt.

How can I get a student ticket?
Only full-time students who can provide valid evidence of their student status can acquire the student ticket. Do not forget to add your student certificate to your registration.

Can I present my paper at the conference using a student ticket?
No. Each paper must be accompanied by at least one fully paid registration (regular ticket) to the event.

How do I pay for the tickets?
FM'19 accepts payment via Visa and Mastercard only. If you require assistance, please contactfm2019@inesctec.pt.

When do prices go up?
There are three registration stages. Early registration is available until 11:59 pm (anywhere in the world) on 10 September. Late registration is available until 6 October. On site registration rates become available thereafter. You can check for price details on the registration page.

Is on site registration possible?
On-site registration is available from October 7 onwards. Nonetheless, you can only access the registration process through Weezevent and there will not be in-person registration, only check-in. Note that a 50% price increase from early registration tickets is to be expected.

Can I resell my ticket or give it to somebody else?
All tickets are personal and non-transmissible. The ticket you purchase is attached to your personal information and it can not be used by someone else or resold. Any tickets found in such conditions will be discarded at the event check-in and the respective ticket holders will not be permitted into the event.
I want to get a refund for my ticket. How do I go about that?
Once tickets are issued, they can not be replaced or refunded. Please ensure you have selected the proper ticket types before ordering and that you are in fact available to attend the event you are signing up for. Exceptions to this rule might be made by reason of force majeure, or due to extraordinary circumstances, which will be personally reviewed by our organizers through contactfm2019@inesctec.pt.

Can you help me with my VISA?
If you need an invitation letter for a visa, you must register for FM'19 before we can issue an invitation letter. International registrants should be particularly aware and careful about visa requirements and should plan travel well in advance.
You should send your request for an invitation letter to contactfm2019@inesctec.pt. The request must include the following information:
Name
Passport number
Affiliation
Current postal mailing address
The name of the event you plan to attend
Your registration order confirmation
If you have any papers accepted for FM'19, please provide the title and indicate whether you are the 'sole author' or a 'co-author'
How can I get my Certificate of Attendance?
Certificates of Attendance can be provided to anybody who attends an FM'19 events (conferences, workshops, etc). You can collect it in person when you attend the event. Please inform contactfm2019@inesctec.pt in case your certificate requires anything out of the ordinary.

Is accommodation included?
No. You will need to make your own arrangements for accommodation. There are plenty of options (check out our suggestions here). Porto is a popular traveling destination, so be sure to book your accommodation as soon as possible.

What is the Social Event?
The ticket for the Social Event includes a boat ride in the Douro River, a visit to the wine cellars in Gaia and the banquet dinner for one person. For the FM, SAS, RV, TAP, and LOPSTR attendees, a ticket is already included in the fee. Additional tickets can be acquired by the rest of the attendees of all events co-located with FM'19. This Social Event will be held in Real Companhia Velha, one of the most emblematic winemakers in Portugal, having celebrated this year 260 years of uninterrupted activity in the production of Port Wine.

Can I bring guests?
Yes. Guests are more than welcome at the Social Event and the Welcome Reception. You can book extra tickets for these events through your own registration.

How do I get to the event venues?
FM'19 will be held in three different locations. They stand at a 15-minute walking distance from each other. You can commute between them by tram, bus or car. You can also travel around town and from and to the airport using the metro.

What is there to do in the awesome town of Porto?
A couple of weeks prior to the event, registered participants should expect a guide to the city prepared by our organizers. It will include suggestions on locations to visit, attractions and public events to attend, what to eat and how to get around. Porto was elected best European destination in 2012, 2014 and 2017. Its heart welcoming people, amazing landscapes and locations, and rich monuments and history are sure to include something for everyone to discover and enjoy.

I have dietary restrictions. How can I assure there are food options that suit my needs?
During the registration process, you are able to list your dietary restrictions. Please make use of this registration step. We will make sure none of the specifications are overlooked when planning for catering, so you will certainly find something to enjoy in every meal included in your ticket.

What are you doing with my data?
Once you register to this event, the personal data collected will only be used by INESC TEC and for the sole purpose of registration and management of the event. The data will be eliminated within 12 months after the event.
You can contact our DPO in case you have any questions related to the processing of personal data or to the exercise of your rights mentioned above through the email dpo@inesctec.pt.

Do I have to show up in pictures and videos?
In this event, some pictures will be captured for promotional and informational purposes only. Therefore, your image may be taken and used by INESC TEC in publications like websites, newsletters or social network platforms. If you do not wish your image to be captured and used in such a context, please let the photographer or the event organizers know about it using the email address contactfm2019@inesctec.pt.