Welcome to FM'19!

On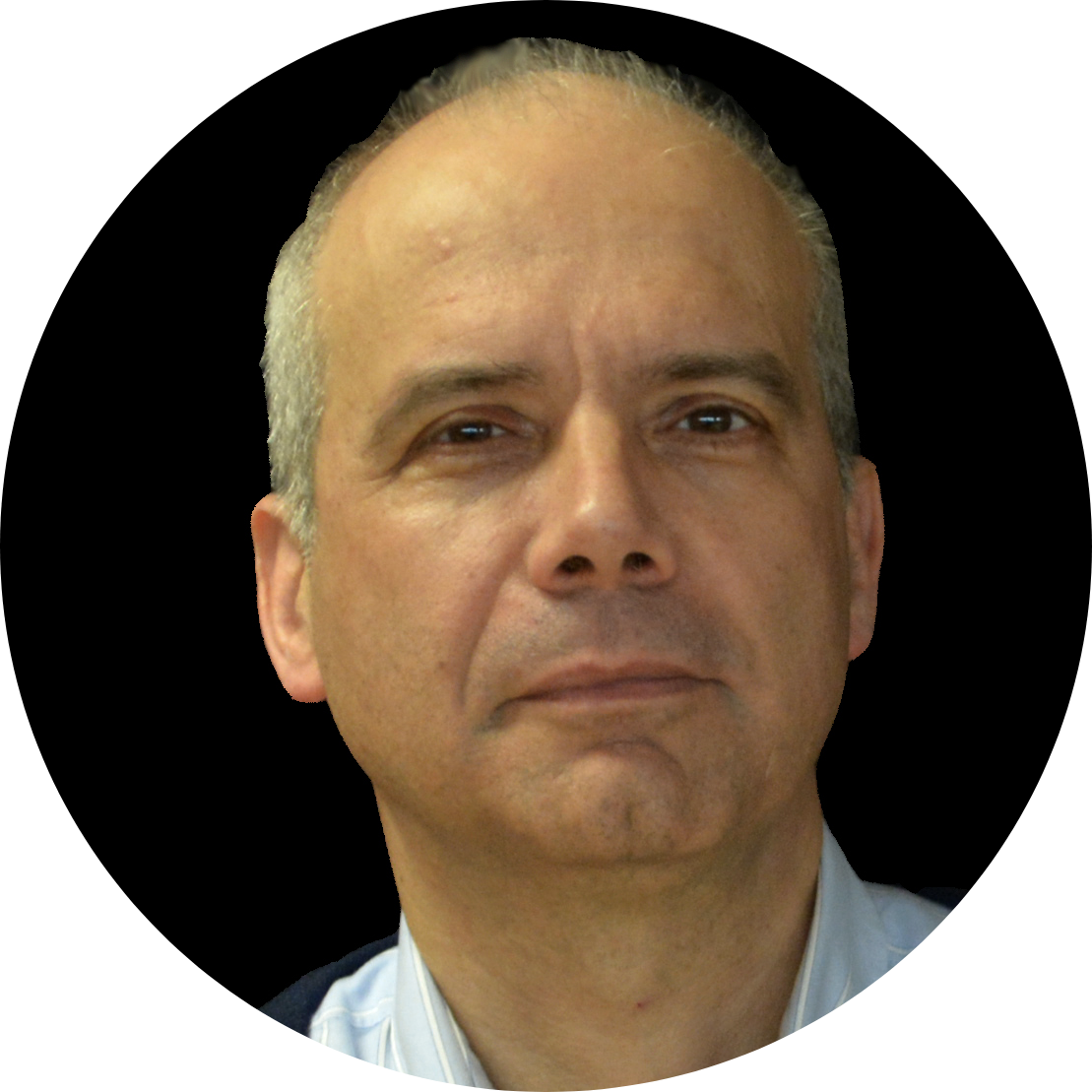 behalf of the Organizing Committee of the FM'19 Congress, I would like to thank all who are already attending and wish those who are travelling a pleasant trip to Porto. FM'19 has 600+ registered participants coming from 40+ countries to present 381 papers in 34 parallel events. We thank all 44 speakers for accepting the invitation to collaborate with FM'19 and in particular all sponsors for their generous support. Let us have three more days of intense and healthy exchange of ideas on the banks of the Douro River. Let's enjoy FM'19!

The mission of FM'19 is to share knowledge about Formal Methods and related scientific subjects in a 5 day series of 9 conferences, 16 workshops, 7 tutorials, 1 symposium and 1 industry day.
This is your attendee guide. It contains all the information you need about the congress. It also includes the list of people you should reach out to in case you need anything, special offers for attendees and a city guide to help you explore Porto. The attendee guide will be frequently updated as we the start of the event gets nearer.

This attendee guide includes information about:
– Location and Venues
– Schedule and Program
– Check-in and Helpdesk
– Getting Around
– Meals
– Weather Forecast
– Social Program
– Green FM'19
– Slack Workspace and Contacts
– Porto City Guide
LOCATION AND VENUES
FM'19 will be held in Porto, Portugal. The various events of the congress will be distributed by three different venues. The Social Event will include a boat ride on the Douro river and a banquet at the Real Companhia Velha wine house.
Attendees will also have access to a city guide where they can find suggestions of places to visit in Porto.
Alfândega do Porto Congress Center
This is the main location for the congress. FM'19 will occupy the whole 2nd floor of the west wing of this building, which includes 7 different conference rooms. The welcome reception will also be held here.

World of Discoveries
The World of Discoveries is an Interactive Museum and Theme Park just across the street from Alfândega do Porto. Our participants will have access to the building's main auditory, upstairs room, terrace and reception hall.

Hotel Vincci Porto
Vincci Porto is the hotel where most guest speakers and other participants will be accommodated. The program of the event extends to two conference rooms and a terrace area located in the hotel.
SCHEDULE AND PROGRAM
Everything about Formal Methods in a 5 day series of 9 conferences, 16 workshops, 7 tutorials, 1 symposium and 1 industry day.
CHECK-IN AND HELPDESK
Arriving at FM'19 you should proceed to check-in at Alfândega do Porto.
Formal check-in can only be conducted at Alfândega do Porto.
The check-in desks will be ordered alphabetically. Participants will be distributed by last name.
There is no need to show printed tickets during check-in. Your name will suffice.

Temporary check-in can be obtained at Hotel Vincci Porto and World of Discoveries.
For attendees planning to start their first day at the congress in one of the other two locations, volunteers can grant temporary check-in passes. These can be used to navigate the congress until you get the chance to proceed with formal check-in.
It is important that you seek to complete formal check-in as fast as possible, since your attendee badge and welcome kit can only be handed at this point.
We advise attendees with temporary check-in passes to proceed with formal check-in during the lunch break.
GETTING AROUND
Porto is a small and very walkable town. The three different venues of the congress stand at a walking distance. It is important to understand your transportation options for special events.
Walking
Porto is a small and walkable town. The three different venues for the congress stand at a walking distance, all on the banks of the Douro river.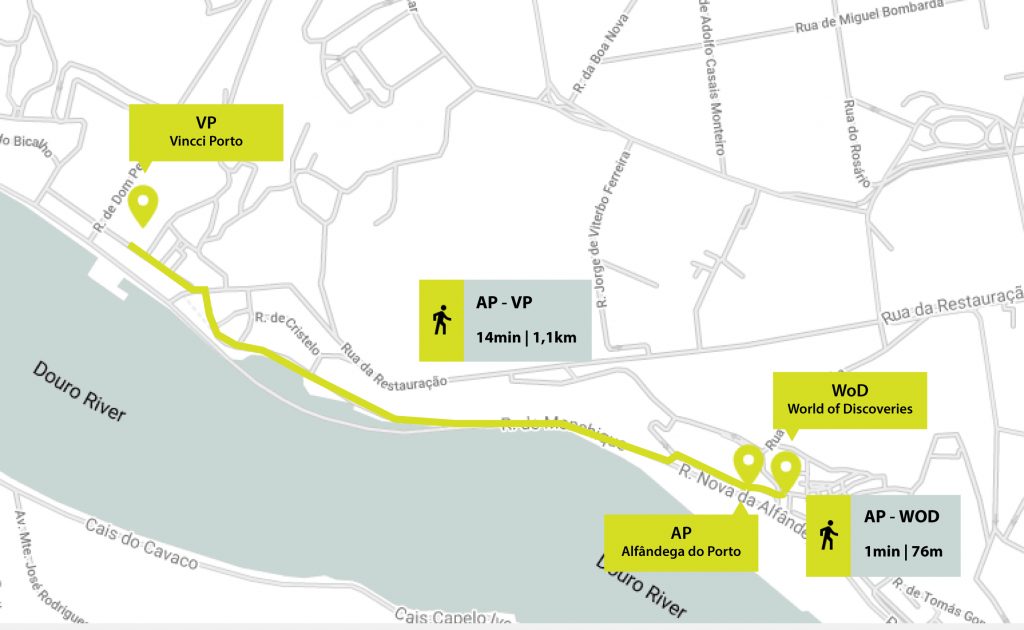 Tram (Elétrico)
Currently, only about a dozen vintage trams run down the three remaining tram lines in Porto. A great way of discovering this delightful city, is to take a heritage streetcar down Porto's cobbled streets in the city centre, or as the Portuguese call them – carros eléctricos.

If you want to explore the city on this charming means of transportation, you can take either of these three lines:
Line 1: Infante-Passeio Alegre. It runs from 9:30am – 6pm.
Line 18: Massarelos-Carmo. It runs from 9:15am – 7pm.
Line 22: Carmo-Guindais Batalha. It runs from 10am – 7pm.

You can find more about the Tram City Tour at here.


FM'19 ELÉTRICO
To assure attendees transportation from Hotel Vincci Porto to Alfândega do Porto during lunchtime, FM'19 will provide an elétrico for you. This tram will depart from Hotel Vincci Porto at 12:45, stop at Alfândega do Porto during the lunch break, and return to Hotel Vincci Porto afterward at 13:45.

12:45 | Hotel Vincci Porto
13:45 | Alfândega do Porto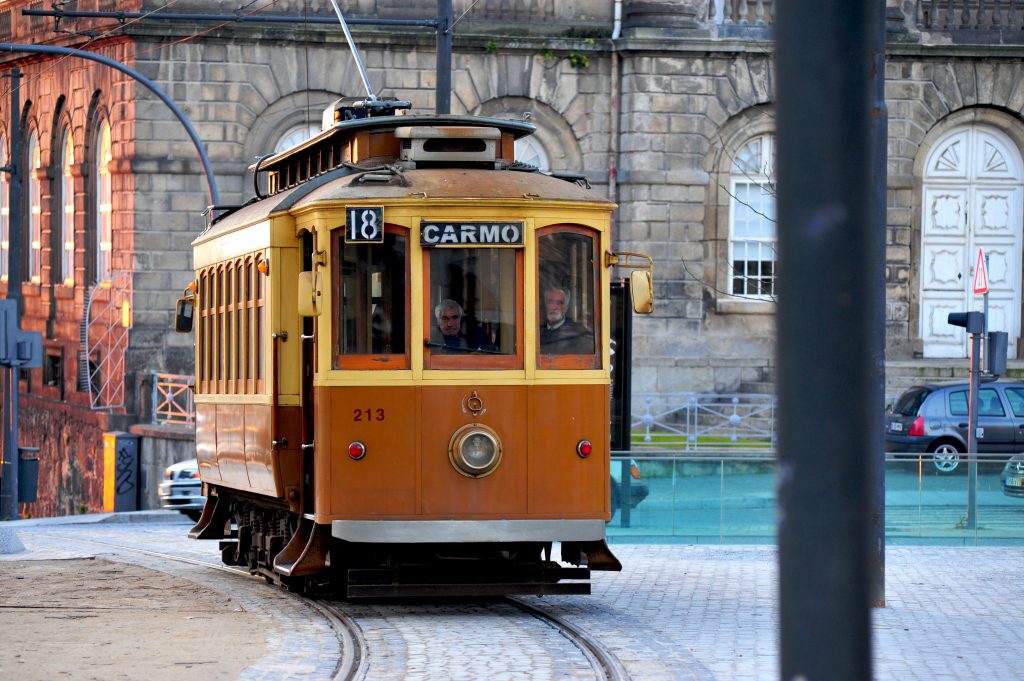 Bus
A single ticket costs €2.00. If you have the Porto Card or the Andante Tour travel card, you can get on any of the city's buses as many times as you wish.
The buses in Porto run from approximately 6 am until 1 am, so you won't have any problems getting to the wineries and back.

Buses 1M and 500 cover the distance between Alfândega do Porto and Hotel Vincci Porto in under 5 minutes.

You can learn more about the bus routes and times here.
Metro
Porto's Metro has 6 lines and 81 stations.
Line A (Blue): Estádio do Dragão – Senhor de Matosinhos.
Line B (Red): Estádio do Dragão – Póvoa de Varzim.
Line C (Green): Estádio do Dragão – ISMAI.
Line E (Purple): Estádio do Dragão – Airport.
Line F (Orange): Fânzeres – Senhora da Hora.

Porto Metro opens every day at 6 am and the last train departs at 1 am. Depending on the time of day, the metro can pass every 4 to 15 minutes.
A single ticket costs €1.20. If you purchase the Porto Card or the Andante Tour Card you will have unlimited access to the city's metro system.

The closest metro station to Alfândega do Porto is São Bento.

You can learn more about Metro do Porto's lines and tickets here.
Car Services

Taxis in Porto are relatively cheap and are a good alternative if you get around the city at night or for longer journeys.

Ridesharing apps are also available in the city. These include Uber, Cabify, Bolt and Kapten.
MEALS
Attendees can have access to lunches, coffee breaks and the Social Event banquet in accordance with their purchased tickets. The food restrictions you added to your registration will be taken into consideration in your every meal.
Lunches
All lunches will be held at Alfândega do Porto. These will run from 12h30min to 14h00min.

Coffee Breaks
You can find coffee breaks at Alfândega do Porto and Hotel Vincci Porto. There is no coffee break service at World of Discoveries, attendees located at WoD should go over to Alfândega do Porto for coffee breaks.

There are two coffe breaks per day, every day. The morning coffee break runs from 10h00min to 10h30min. The afternoon coffe break is between 15h00min and 15h30min. On friday (October 11) the afternoon coffee break will run from 15h30min to 16h00min.
WEATHER FORECAST
Portugal is the european country with the most sunny days per year. Climate of Portugal is Mediterranean, with significant influence of the ocean especially in seaside towns like Porto.
October marks the beginning of a short and mild autumn, consisting mostly of sunny days with grey and rainy periods in between.

The average temperature drops by a couple of degrees to 16°C (61°F), a drop best felt towards the third and particularly the fourth week of the month, as November draws near. The average is a cool 12°C, which is not too cold, but is often accentuated during the night by the shifting ocean breeze. The expected average high is a good 20°C, which makes the sunny days still an absolute delight to be out and about in Porto.
SOCIAL PROGRAM
A number of social events will be held outside the regular congress program. These include the Welcome Reception, the Social Event and the After Hours Program.
WELCOME RECEPTION
The Welcome Reception will mark the start of the congrees on October 7. It will be held at Alfândega do Porto Congress Center. It is an event designed to greet the participants at the start of FM'19. Following a brief address by the FM'19 General Chair, participants will be invited to a cocktail dinner at the Alfândega do Porto's pier.
SOCIAL EVENT
The highlight of the Social Programme will be held on October 10, Thursday afternoon, after the FME Fellowship Award Ceremony. It will consist of a Rota do Douro cruise upstream, leading to a visit to a Port Wine cellar in Gaia.

Boat Tour | 16:00 at Cais da Estiva
Starting at 16h00min with a boat tour in the Douro River. The meeting point will be Cais da Estiva and the trip will end in Gaia, on the other bank of the river.

Attendees planning to join the boat tour should all be gathered at Cais da Estiva by 15:45. There will be FM'19 volunteers in Alfândega do Porto to show you the way to this location, in case directions are needed. FM'19 volunteers will also guide you to the right boat.

Wine Cellar Visit and Wine Tasting| 18:00 – 19:00 at Real Companhia Velha
Right before the banquet dinner, starting at 18h00min and finishing at 19h00min, participants will be given a tour of the Real Companhia Velha cellars followed by a wine tasting session.

Cocktail | 19:00 – 20:00 at Real Companhia Velha
Dinner will take place at The Baron's Hall and Gallery of Real Companhia Velha, a Port wine company founded in 1756 by Royal Charter of King D. José I of Portugal. Before the start of the banquet dinner, there will be time for a welcoming drink.

Banquet Dinner | 20:00 at Real Companhia Velha
This banquet dinner will be held in Real Companhia Velha, one of the most emblematic winemakers in Portugal, having celebrated this year 260 years of uninterrupted activity in the production of Port Wine.
FM'19 AFTER HOURS
The After Hours Programme is comprised of three location where participants can meet up on three different days after the congress. It starts at 22h00min and is an informal event, meaning that it is open to everyone and attendees can come and go as they please.

The different locations will have concerts and parties, which the attendees are welcome to join. Nonetheless, attendees are expected to purchase their own tickets if necessary and no beverages or discounts are included.

8 October
Café au Lait

9 October
Casa da Música

11 October
Maus Hábitos
SLACK FOR ATTENDEES
All attendees have a place in the Slack group chat which they can use to get to know each other, the invited speakers and the organizers. This group chat will also be used for announcements and updates leading up to the event. During the congress, the group will also be used for daily updates.
CONTACTS

ORGANIZING COMMITTEE
José Nuno Oliveira| jno@di.uminho.p
José Creissac Campos | jose.campos@di.uminho.pt
Paula Rodrigues | paula.c.rodrigues@inesctec.pt
Catarina Fernandes | catarina.l.fernandes@inesctec.pt
Ana Rita Costa | ana.r.costa@inesctec.pt

USEFUL CONTACTS
Porto City Hall | 222 097 000
European Emergency Number | 112
Police Department | 22 209 2000
Fire Department | 225 073 700
SPECIAL OFFERS
FM'19 has partnered up with various companies to grant special offers in printing and stationery, car services and portuguese products to its attendees. Check out the exclusive discount codes.
PRITING AND STATIONERY
If you are in need of help regarding your posters and flyers for the congress, we have just the thing. FM'19 has partnered up with print and stationery shops in Porto to grant FM'19 attendees discounts on their printed materials. If you have any questions, contact us contactfm2019@inesctec.pt.
CAR SERVICES
FM'19 are entitled to €4.00 off of their first journey with using Bolt (Taxify).
DISCOUNTS
FM'19 can get special discounts on products from Portuguese companies.
Castelbel is granting participants 20% off purchases in their Castelbel Palácio das Artes store and website.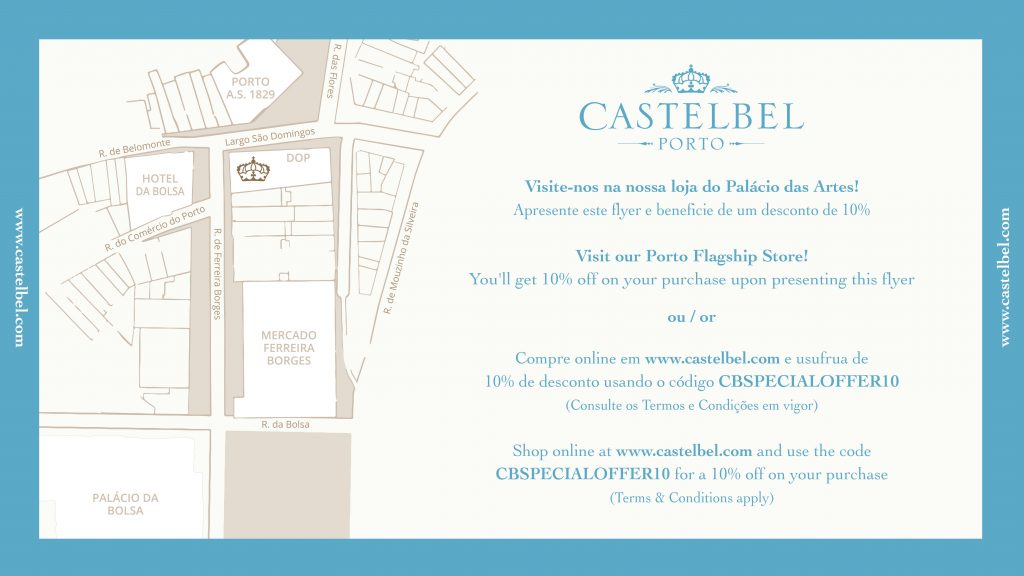 INESC TEC
INESC TEC is an internationally-oriented multidisciplinary Associate Laboratory with more than 30 years of experience in R&D and technology transfer.
A MESSAGE FROM OUR PARTNERS
Check out additional information from the conferences starring in FM'19, calls for papers and future initiatives.
PORTO CITY GUIDE
Porto is a wonderful city waiting to be discovered. Put your free time to good use and dive into its spetacular monuments and experiences, try out the mouthwatering cuisine and meet its welcoming people.
DISCOVERING
EATING
SHOPPING
EXPERIENCES