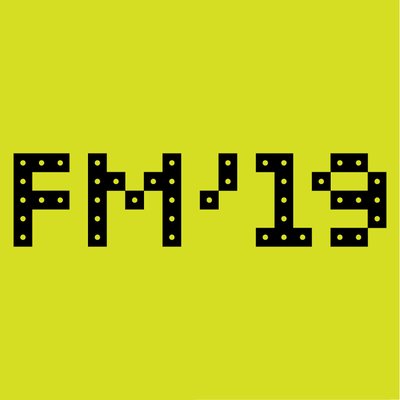 Welcome to the FM Week registration page!
Registration periods
Early – until Sep 10 (AoE)
Late – from Sep 11 until 5 Oct (AoE)
On site – from Oct 6 to Oct 11 (AoE)
Not yet registered?

Please click here to see the FM Week overall schedule.
Then please inspect the table below before proceeding to the Registration Platform.
All prices are in Euros (€).
Note 1: At least one author of each accepted paper in an FM'19 event must be a registered participant in that event (Regular fee).
Note 2: each conference ticket grants access to all the events (conferences, workshops, tutorials and other events) occurring in the corresponding time span. Please be aware of overlapping events and do not purchase more tickets than necessary. You can also buy a Full Week ticket giving access to all events and to the FM Week social event.
If you need help with your reservation, please do not hesitate to contact us at contactfm2019@inesctec.pt.
Check out more information about the event below.
FM WEEK
KIND
GROUP
EVENT(S)
EARLY Regular
EARLY Student
LATE Regular
LATE Student
ON SITE Regular
ON SITE Student
OBS
FULL WEEK
All
All
780
585
975
780
1170
980

Fee includes the FM Week social event

CONFERENCES
1-Day Conference
UTP
VECoS
190
140
240
190
290
240
3-Day Conference
FM
LOPSTR
SAS
TAP
570
430
710
570
860
710
Fee includes the FM Week social event; FME members with a €20 discount on the FM symposium regular fee
MPC
PPDP
480
360
600
480
720
600
4-Day Conference
RV
690
515
860
690
1030
860

Fee includes the FM Week social event

WORKSHOPS
1-Day Workshop
AFFORD
DALI
F-IDE
FMAS
FMBC
FMIS
FMTea
HFM
NSAD
OVT
OpenCERT
REFINE
RPLA
SASB
TAPAS
140
105
175
140
210
180
2-Day Workshop
DataMod
280
210
350
280
420
350
TUTORIALS
1/2-Day Tutorial
CbC
FRAMA-C-IoT
KeYmaeraX
(MLFV cancelled)
100
75
125
100
150
130
1-Day Tutorial
ALLOY
(FM4BioMed cancelled)
SRV
140
105
175
140
210
180
OTHER EVENTS
1-Day Event
DS
140
105
175
140
210
180
There is a number of grants available (please see the DS website)
i-Day
190
140
240
190
290
240
Do you need an invitation letter to obtain VISA?

Please get in touch with contactfm2019 as soon as possible. For Schengen Visa Information please visit this page.
Uncertain if you are ready to present your paper at the conference?
As mentioned in the note above, each paper must be accompanied by at least one fully paid registration (regular ticket) to the event, or hold a Full Week ticket. If you have any questions about the procedures, feel free to contact us.
What is the Social Event?
The ticket for the Social Event includes a boat ride in the Douro River, a visit to the wine cellars in Gaia and the banquet dinner for one person. For the FM, SAS, RV, TAP, and LOPSTR attendees, a ticket is already included in the fee. Additional tickets can be purchased by the rest of the attendees of all events co-located with FM'19. This Social Event will be held in Real Companhia Velha, one of the most emblematic winemakers in Portugal, having celebrated this year 260 years of uninterrupted activity in the production of Port Wine.
Return & Refund Policy
Once tickets are issued, they can not be replaced or refunded. Please ensure you have selected the proper ticket types before ordering and that you are in fact available to attend the event you are signing up for. Exceptions to this rule might be made by reason of force majeure, or due to extraordinary circumstances, which will be personally reviewed by our organizers through contactfm2019@inesctec.pt.