Porto is easily reachable by plane.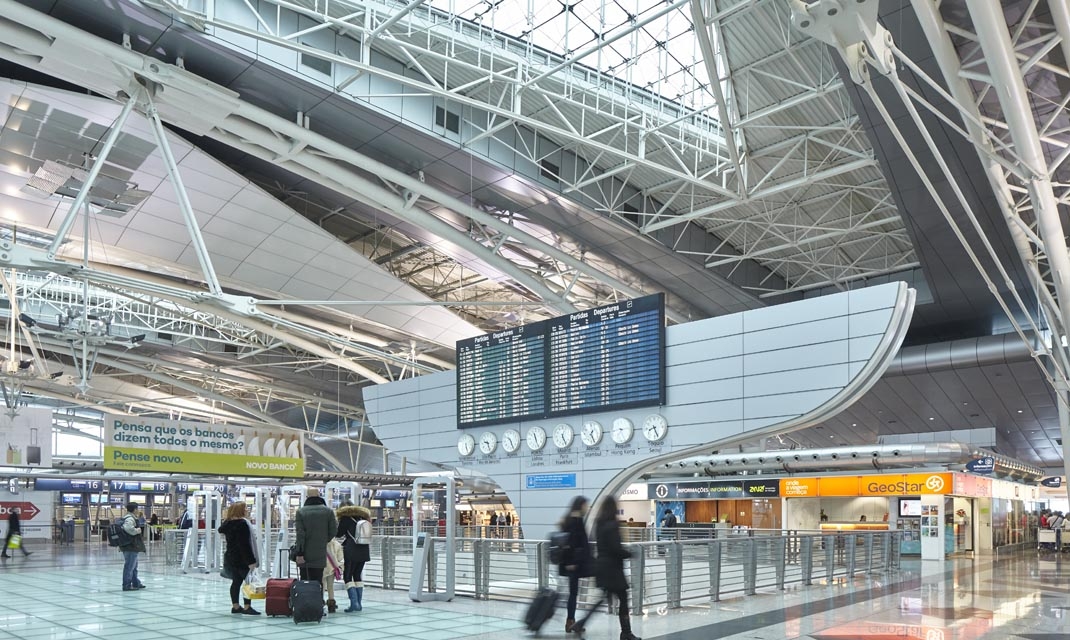 Francisco Sá Carneiro airport is a  well connected international airport with daily flights to the major European cities and a few intercontinental direct connections. Therefore, getting to Porto is generally at most a two hops flight.
Porto airport reached the 8 million passenger mark in 2015. In 2016, it was considered best European airport in its category (5-15million/year) by ASQ (Airport Service Quality).
Getting to the Conference Venue from the Airport
Getting to the conference venue

by metro is convenient, fast and cheap – a 25 minute trip every 1/2 hour from the airport to the main town. At the airport take the purple line (E) until you reach  the Trindade station, where you should switch the yellow line (D) and stop at Sao Bento station. (For the whole trip you need a Z4 title that you can buy from the machines; buying it first time you also get a ANDANTE AZUL card; keep it for the way back or other trips that you wish to do in Porto).
From Sao Bento station you can walk to Alfândega do Porto . Alternatively, leave the purple line (E) further on at Campanha station and take a  taxi/uber to Alfândega do Porto (a 5 minute trip).
Click here to see a map of the underground lines. A journey planner is available from the same website.
As a third alternative, a taxi/uber from the airport directly to Alfândega do Porto is around 20€.
Getting around
To get to and from the conference venue to other parts of town the most convenient way is by taxi/uber. Downtown can be reached in a 5 to 10 minutes trip. From downtown then metro and bus are arguably the best alternatives.
A nice option to get around along the Douro river, from Alfândega do Porto, Ribeira, Foz including the neighbour cities of Matosinhos and Gaia, is to rent a bike. Several rental shops can be found around the area of Ribeira.